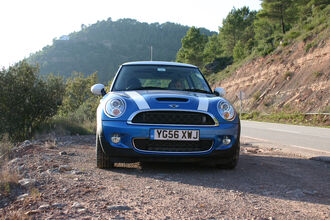 The MINI Hatchback 2006 - Present (aka Second Generation MINI) was introduced in 2006 as the first major revision to the MINI hatchback range.
The second generation MINI hatch featured a totally revised body, new engines and updated interior. Despite this, the car retained much of the first generation's characteristic appearance, and was not seen as a dramatic change in the eyes of the mass media or general public.
Ad blocker interference detected!
Wikia is a free-to-use site that makes money from advertising. We have a modified experience for viewers using ad blockers

Wikia is not accessible if you've made further modifications. Remove the custom ad blocker rule(s) and the page will load as expected.