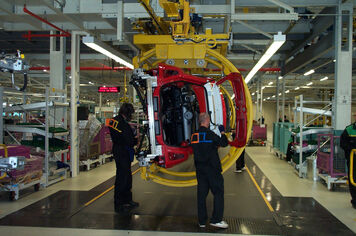 BMW Group Plant Oxford is the original home of new MINI production since its introduction in 2001, and the major plant assembling MINIs today.
BMW Group Plant Oxford, along with Hams Hall and BMW Plant Swindon form the MINIs UK Production Triangle , producing engines, body panels and final assembly of the new MINI.
Ad blocker interference detected!
Wikia is a free-to-use site that makes money from advertising. We have a modified experience for viewers using ad blockers

Wikia is not accessible if you've made further modifications. Remove the custom ad blocker rule(s) and the page will load as expected.